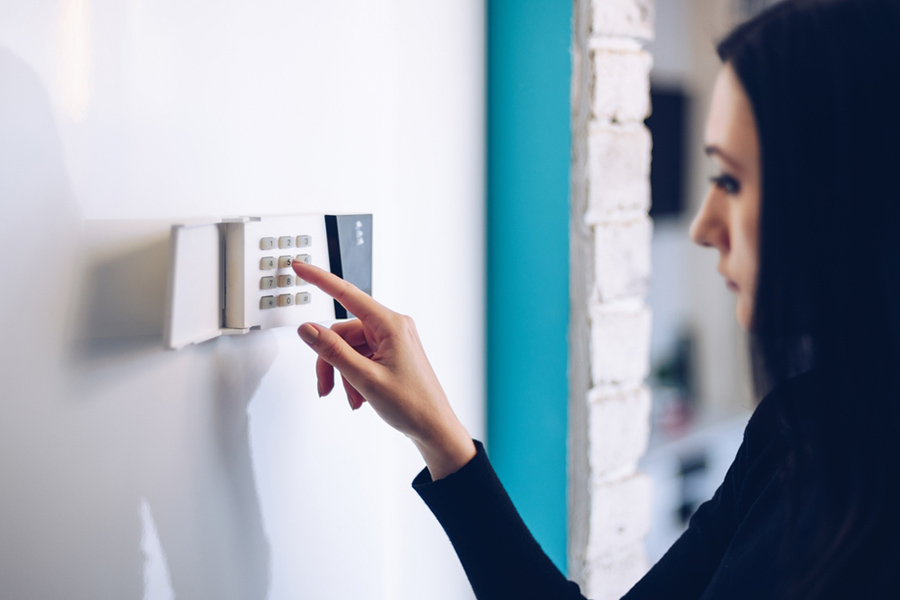 How To Reset Your Home Security System In College Station
A nice benefit of having your home security system installed professionally is that you rarely need to worry about it. Even so, there could be times when you must reset your alarms in College Station. If you're utilizing the ADT Command hub, your system reset normally needs only a few minor button tap following common events like false alarms and battery changes.
Read The Manual Before Resetting Your Alarm
One note of caution before you try to reset your College Station home security system, consult your owner's manual prior to proceeding. You'll never want to damage your home's protection because you hit the wrong button. Additionally, the process might be different if you switched from a number pad to a modernized touchscreen interface. If there's ever a time when you're unable to figure out how to reset your system, don't worry as you can always reach out to the professionals.
Resetting Your College Station Security System Because Of A False Alarm
Usually, a false alarm occurs because of the accidental tripping of a sensor. You are able to utilize the control panel or bring up your ADT security app and touch the shield icon and submit your unique passcode to turn off the system in these situations. You may get a call from your 24-hour monitoring specialists, but just tell them it was a false alarm.
How To Reset Your Alarm After A Power Outage In College Station
If the power goes out because of high winds or other factors, you may start hearing a beeping sound from your alarm's central interface. That indicates that your home's defense is using the secondary power source. To reset your unit and stop the constant chirping, you need to deactivate and reactivate your system.
Keep in mind, if you lose power for a longer period of time, you might need a full system reset. Pay careful attention to the directions in your user's handbook -- typically by putting in your code and hitting the on/off button two times -- and you should be back to normal. You may continue to notice chirps from the backup power, as it's possible it won't stop until your battery reaches a full charge. Reach out to your home security specialists if you continue to have issues with your ADT controls at least 20 hours after the power is resumed.
How To Reset Your Home Security System After Changing A Battery
There will be infrequent times when you must change a battery within one of your security devices. To do this, you should switch your alarm system to "Test Mode" so you don't trigger a false alarm. When the you replace the old battery, remove the system from Test Mode and resume normal operations. If the control panel is unable to recognize the device or the battery indicator stays on, you could require a full reset of your security system.
Reset Your College Station Security System Following The Addition Or Deletion Of A User
Removing or adding personal codes can be completed on the ADT Command panel and your ADT smartphone app. You won't require a system reset after adding or removing users. However, if you relocate to a new home with an existing ADT alarm system, you'll want to call your security specialists at (979) 330-5973 to establish a new plan. The installation tech will go on site to replace components, place more alarms or cameras (as required), and do a factory reset.
A User-Friendly Security System Is Only A Call Away
Figuring out how to reset a home security system in College Station is difficult if it fails to include user-friendly instructions and features. If you're ready to acquire your easy-to-use home protection system, call (979) 330-5973 or send in the form below. We'll be ready to design the right security system for your residence.
Areas Served Around College Station By Secure24 Your Local ADT Authorized Dealer